If you record your business figures in an OpenOffice Calc spreadsheet and you are a VAT registered business, you will need bridging software to comply with HMRC's Making Tax Digital for VAT (MTD for VAT).
HMRC permit you to use an OpenOffice Calc spreadsheet to record your business figures but OpenOffice Calc is unable to submit your VAT figures to HMRC. Therefore, bridging software such as Easy MTD VAT must be used.
Easy MTD VAT is only compatible with Excel (xlsx, xls) and comma-separated values (csv) files, so your OpenOffice Calc spreadsheet must be saved in one of these formats before the VAT figures it contains can be submitted to HMRC. Converting from an OpenOffice Calc format to an Excel (xlsx, xls) and comma-separated values (csv) format is permitted by HMRC because it maintains the digital link they require for remaining compliant with MTD for VAT.

Saving a OpenOffice Calc spreadsheet to an Excel (xlsx, xls) or comma-separated values (csv) file, importing the VAT figures into Easy MTD VAT then submitting them to HMRC
Easy MTD VAT is a Windows application approved by HMRC for use with their MTD for VAT system. It enables VAT returns to be submitted to HMRC and enables VAT obligations, liabilities and payments held by HMRC to be viewed. Submitting a VAT return using Easy MTD VAT costs as little as a quid and your first submission is free when you sign up for an account.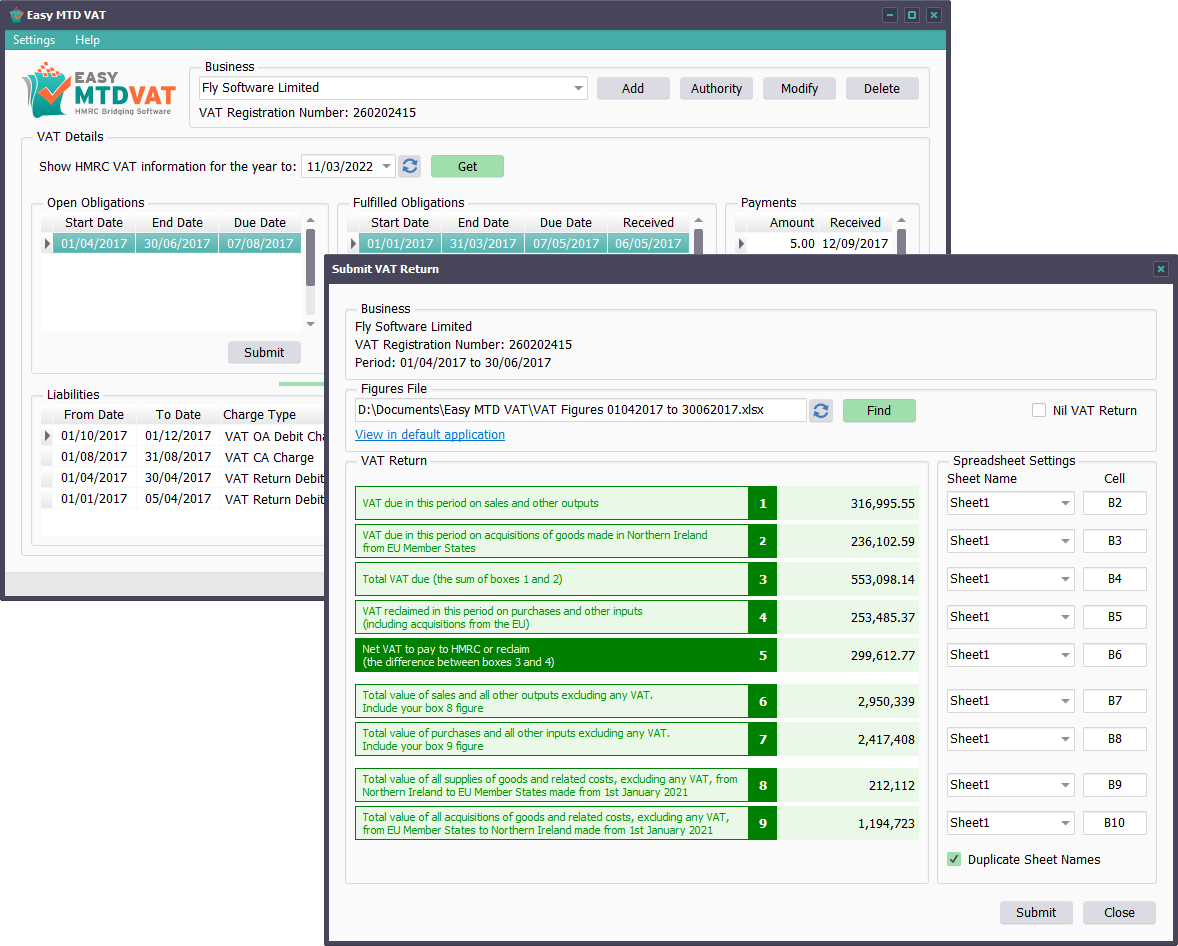 Easy MTD VAT main interface and Submit VAT Return window