If you are a VAT registered business and you record your business figures in a LibraOffice Calc spreadsheet, you are likely looking for a way to submit your VAT returns in compliance with HMRC's Making Tax Digital for VAT (MTD for VAT)
LibraOffice Calc, like all spreadsheets, is an accepted solution for recording business figures but it does not have the functionality to submit VAT returns to HMRC. This is why bridging software such as Easy MTD VAT must be used.
Easy MTD VAT is not directly compatible with LibraOffice Calc files so it cannot import VAT figures held in this format prior to submitting them to HMRC. It is, however, compatible with Excel (xlsx, xls, xlsm) and comma-separated values (csv) files, which LibraOffice Calc is able to save to.

Saving a LibraOffice Calc spreadsheet to an Excel (xlsx, xls, xlsm) or comma-separated values (csv) file, importing the VAT figures into Easy MTD VAT then submitting them to HMRC
Easy MTD VAT is a Windows application approved for use with HMRC's MTD for VAT system. The solution submits VAT returns to HMRC and enables VAT obligations, liabilities and payments to be viewed. It costs as little as £1.50 to submit a VAT return and your first submission is free when you sign up for an account.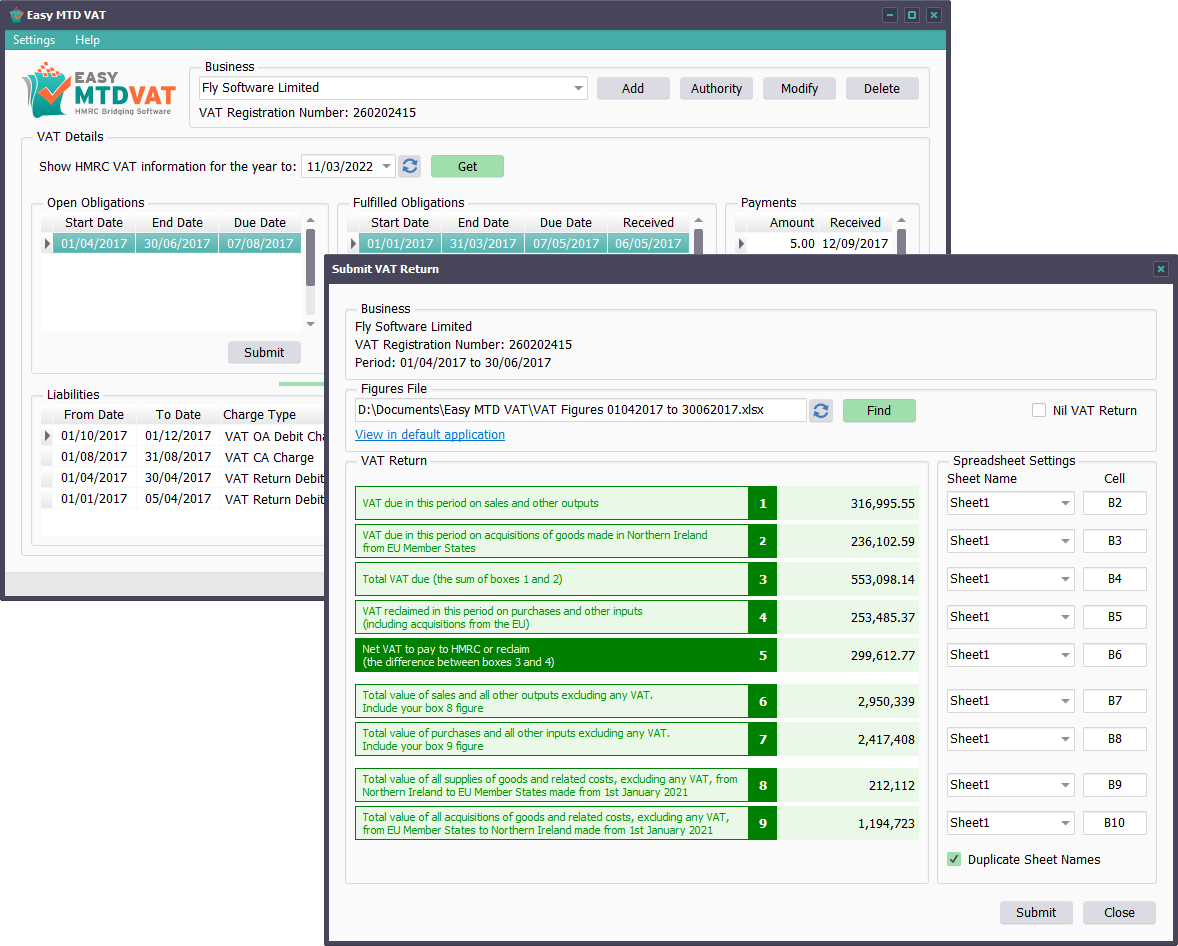 Easy MTD VAT main interface and Submit VAT Return window